The Dollar Index Experiences First Death Cross in Two Years
The dollar index DXY has been moving below its 200-day moving average. The DXY reached day 50 of moving below its 200-day moving average on the early hours of Wednesday, January 11, 2023, achieving its first death cross in more than two years.
The dramatic decline in the value of the dollar has been due to a variety of reasons, and the euro's better outlook has been foremost among them. The euro has gained more strength and benefited from views that the European Central Bank may be heading to adopting a stricter monetary policy as an attempt to close the gap between European and American interest rates. The drop in energy prices has also contributed in improving the strength of the euro. Falling costs of energy aided in reducing inflation rates in the euro area, improving trading conditions in the European markets.
USD/JPY Falls Below 130.930
USD/JPY is down significantly as Tokyo trades. With news that Japan will be reviewing the consequences of its ultra-easy policy this month, the yen strengthened. The Bank of Japan BoJ is expected to make another hawkish move during its monetary policy meeting next week.
The declaration gave notice that the Japanese central bank is willing to discuss the negative repercussions of the country's easing of its monetary policy.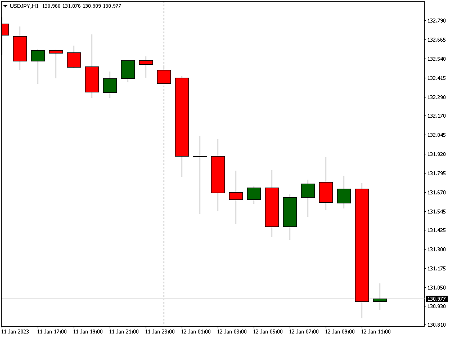 Stocks Sustain Their Rises before the U.S. Inflation Report
The consumer price index for December will be made publicly today at 15:30 GMT. Analysts predict that it would confirm the positive trend of lowering inflation that was seen in November, with a yearly rate of 6.7%. The core rate, which excludes food and energy, is anticipated to decrease to 5.6% annually from 6%. Monthly core CPI is expected to grow by 0.3% in December.
World markets clung onto modest gains Thursday on cautious optimism that US data will prove inflation is cooling down. Wall Street Indices are moving in a transverse direction, maintaining their gains from the previous trading session.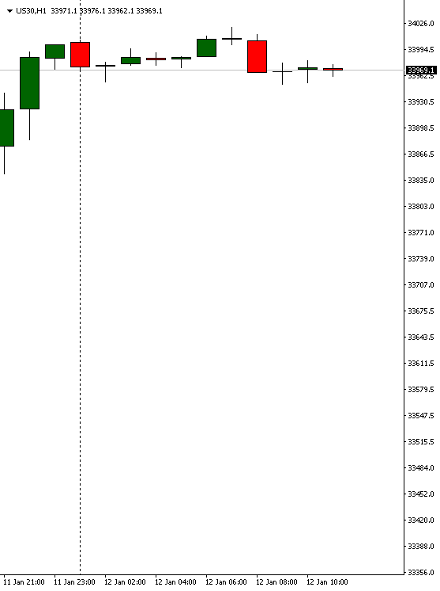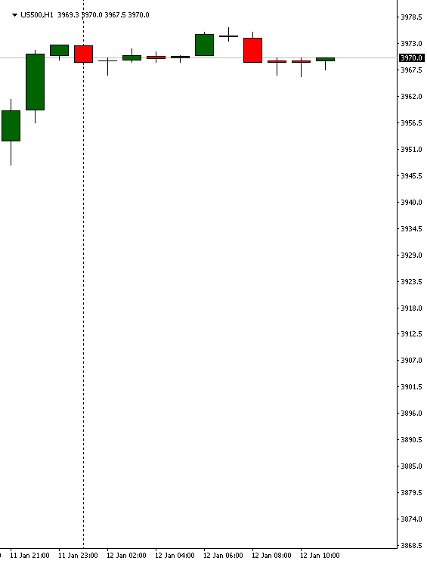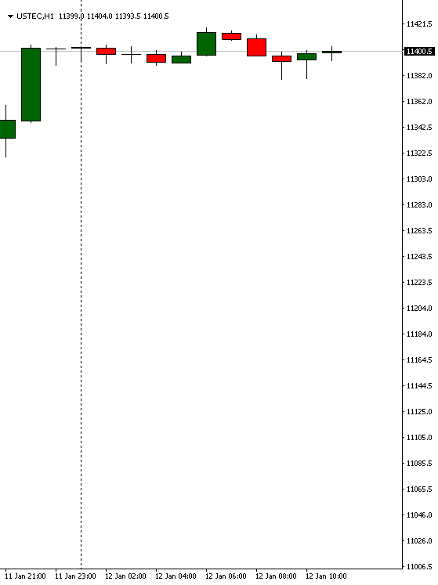 Gold Ahead of CPI
Gold is modestly fluctuating in its supply and demand area. The yellow metal which has been rallying in its 8-months new highs increased in today's early trading hours reaching $1884.02 per ounce at time of writing.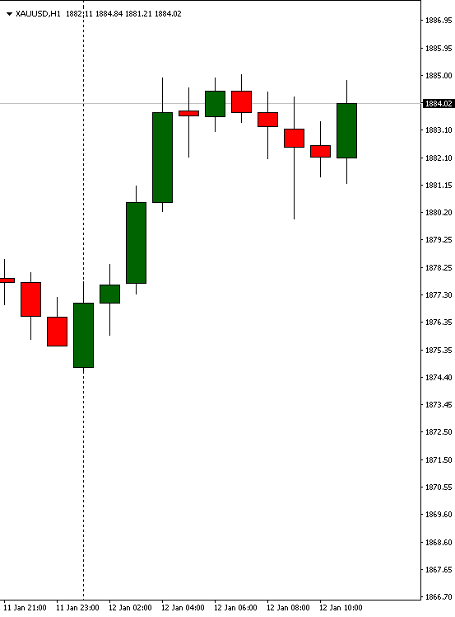 Chinese Inflation Rates Increased in December
China's annual consumer inflation rate increased in December because of rising food costs, despite domestic demand ebbing under the weight of slow economic growth. Inflation is predicted to continue rising in the first quarter of 2023, according to economists. As per statistics released on Thursday by the National Bureau of Statistics (NBS), the consumer price index (CPI) rose 1.8% in December compared to a year earlier. The outcome was in line with Reuters' poll's 1.8% prediction.
Disclaimer: This article is not investment advice or an investment recommendation and should not be considered as such. The information above is not an invitation to trade and it does not guarantee or predict future performance. The investor is solely responsible for the risk of their decisions. The analysis and commentary presented do not include any consideration of your personal investment objectives, financial circumstances, or needs.